Science Program | Turing Scheme
DATE: 19/06/22 – 03/07/22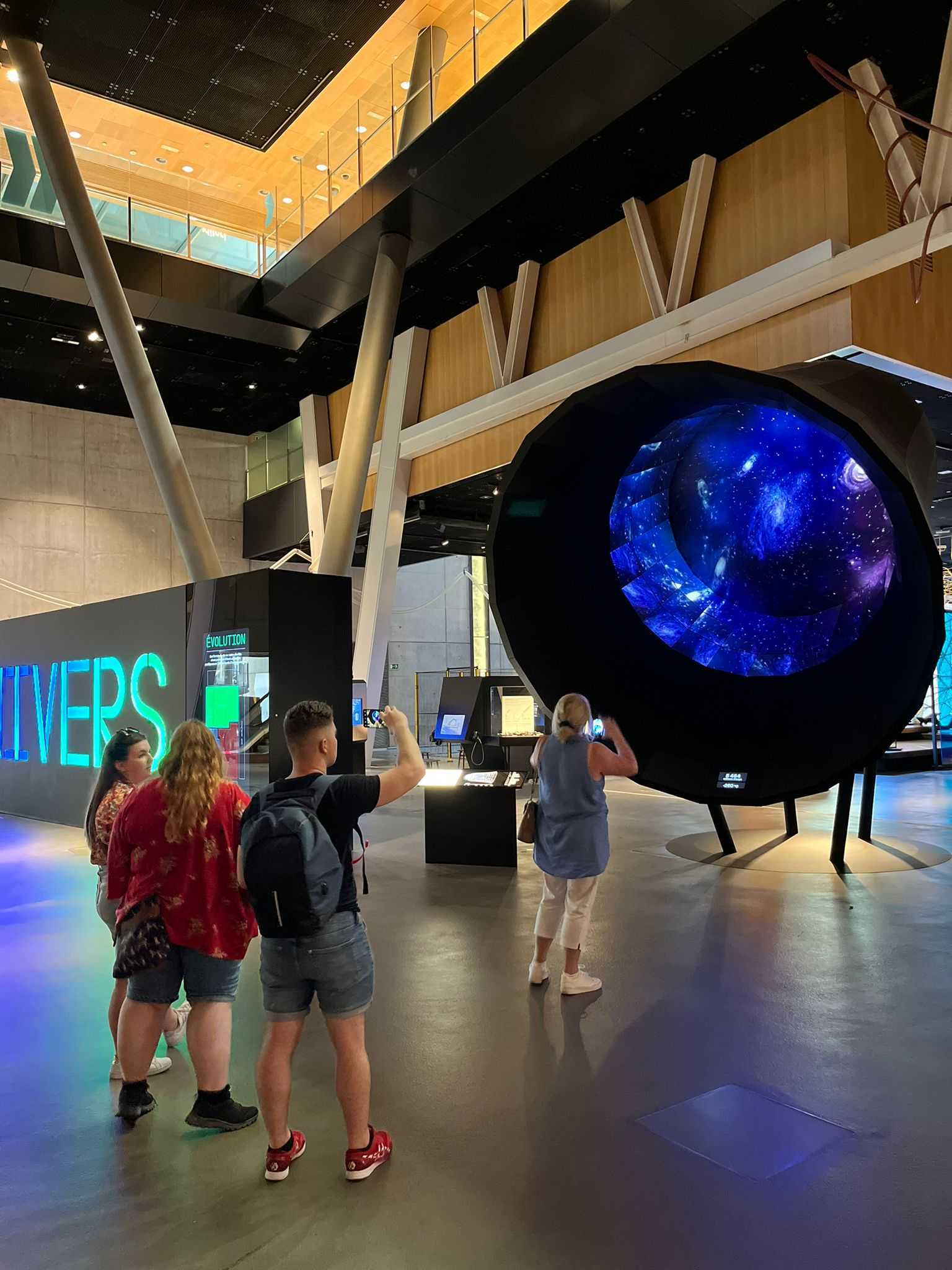 Wigan & Leigh College is a further education college in Greater Manchester. Importantly for this program, many of the College's students come from challenging socio-economic backgrounds, some who have not travelled before, meaning the provision of international work experience was a valued aim. The student cohort included a mixture of academic backgrounds (both science and tourism students), skill sets, and abilities. Finding commonalities between the disparities in abilities and qualifications formed a key aim of the program.
Wigan & Leigh College approached NexGen Careers with the objective of delivering an international work experience program for their mixed student cohort, combining the fields of science and tourism. Before designing the program, we created a brief with the college teachers to fit their curriculum. For tourism students, the aim was to aid their understanding of the core skills required when working within the tourism industry and to demonstrate the broad range of careers that exist under the tourism umbrella, especially as technology advances. For science students, the overall objective was to provide an insight into the diversity of career paths, beyond just scientific research. With this in mind, NexGen Careers created a mock 'client' in collaboration with Barcelona Tourism, to simulate a real client project. The student's aim was to diversify the tourism market offerings by creating a new "Science Trail" for their target market, which would support Barcelona in promoting the city as a science tourism destination.
Through this project, NexGen Careers sought to answer these questions aligned with the client's aim:
How can NexGen integrate two types of students with different skill sets and working styles, to demonstrate the benefit of collaborating across disciplines to achieve mutually beneficial targets for the client?
How can we utilise this program to empower students with the necessary transferable soft and technical skills for future careers, considering many students lack direction with their job prospects?
Through this program, how can we demonstrate the plethora of careers available in the tourism and science industries especially considering recent technological developments?
With the overall aim established, the initial challenge was to divide students into five teams. To ensure diversity, each student completed a working-style personality test. Students were then tasked with using those results to construct teams which comprised both tourism and science disciplines, and all types of working styles.
Each week took a different focus, and a 'Milestone of the Day' was introduced every morning to ensure the focus was maintained. The first week concentrated on designing the Trail. As Barcelona already hosted six science trials in its catalogue, the teams had to identify a nuanced gap in the market and develop a clear customer profile. Then, the Trail had to be designed, including a tourist focus and the key landmarks. To ensure success, creative marketing materials across relevant social media platforms were designed, to ensure the Trail would be positioned correctly within the market. To assist with these objectives, content and skills-based workshops were conducted each morning, to provide students with the necessary toolkit.
"The workshops are a great way to work on collaboration skills"
– Charlotte
In comparison, the second week consisted of significantly more autonomous work where students prepared for their presentations. During this presentation, they had to be meticulous in synthesising their research and delivering their solutions in a succinct manner. They were also given the opportunity to deliver their ideas and be given feedback.
"I can now add more detail to future work that I complete which means that employers will have a better first impression of me and my work."
– Sonny
The program also enabled students to participate in site visits, where they could absorb Barcelona's culture and understand its unfamiliar surroundings. They explored the city centre with a guide, visited museums, and attended the Centre for Sustainable Tourism. Whilst this was beneficial for their project when understanding mainstream tourism, it also allowed students to experience Spanish city culture and ease culture shock for some students. This eased resilience when immersing themselves in the program.
As expected, the program faced some challenges primarily relating to integrating the two types of students. As some students did not know each other, it was at times difficult to promote cohesion and some resisted working with those who are not their friends. However, Andreu promoted teamwork by completing a team building exercise (termed an 'energiser') each morning, which allowed students to get to know one another outside of a work environment.
"Andreu came across as very professional and sensible"
– Milo
Similarly, the two types of students conflicted in their engagement and working styles. Generally, science students operated well independently and were analytical in their research, whereas tourism students operated better in team environments and devised creative solutions. Some students were additionally neurodivergent, so patience and empathy were key during communication. Accordingly, it was important that students understood the benefit of working across disciplines with different people, and established methods to listen and balance team member's strengths to deliver well-rounded solutions.
The outcomes of the program were extremely rewarding for both the client and NexGen Careers. For students, the results covered soft and technical skills. Firstly, students improved their teamwork abilities, especially when working with those who differed in working styles and skill sets.
"I learnt how to compromise with other students and come to sensible conclusions which will benefit the team overall"
– Milo
Also, students drastically enhanced their public speaking skills and were able to confidently present their ideas. When delivering their proposed Trails, Andreu (as the facilitator) noticed they did so in a creative manner and took pride in their presentation designs. Moreover, by working in a client-facing role, students were able to understand the importance of their work in real-life settings.
"This experience has allowed me to work on a real project for a real client which was really interesting"
– Charlotte
Moreover, students also demonstrated an advancement in their knowledge. Through the program, they gained an understanding of high-level marketing. They were also aware that future career prospects relating to science and tourism were interrelated and spanned beyond mainstream jobs. By understanding this, students gained an appreciation for developing transferable skills and experience outside of academia.
"I have learnt that the future of work is going to be very varied and is changing already"
– Marissa